Custom Gaming and VR Workstation
Get Quote
The demands of high end virtual reality systems on computer hardware are great with the minimum requirements for the CPU and Graphics adapter exceeding that of most systems. Hire Intelligence has the answer in the form of our Custom Gaming/VR workstation. This machine has all components pushed to the max without compromising reliability and will work flawlessly with even the most demanding applications, be it VR (Virtual Reality), Gaming or 3D production applications such as rendering.
The Custom Gaming/VR Workstation is available to rent along with our Oculus Rift or HTC Vive Virtual Reality systems and will easily cope with the demands of either, offering the best VR experience possible from both in base form but for those needing a little more, an upgrade to the top of the line GTX-1080 video adapter is available.
Multi-GPU (Multiple graphics cards) configurations are also possible in the Custom Gaming and VR Workstation with support for up to three standalone or SLi interconnected cards. The power supply for these workstations was selected to provide plenty of overhead to run all installed GPU's at their maximum.
All other aspects of the Custom Gaming/VR Workstation have also been pushed to the limits of performance, the M.2 SSD provides cutting edge performance being directly connected to the mainboard rather than through the normal serial ATA (SATA3) connectors, offering up to 5 times faster storage access times. By default, the included Windows 10 Enterprise x64 Operating System is installed here and a secondary 2TB conventional SATA hard drive is provided for data storage/scratch disk use.
Also available for rental along with the Custom Gaming/VR Workstation are a range of FullHD and 4K (UHD) monitors, check out the range of options here.
Technical Specifications
Model:

Custom Gaming and VR Workstation

CPU:

Intel Core i7-6800K 6 Core 3.4GHz CPU

RAM:

32GB 2133MHz DDR4 SDRAM (Max. 128GB)

Storage:

1 x 256GB M.2 SSD, 1 x 2TB 7200RPM HDD

Graphics:

Nvidia Geforce GTX-1070 6GB (Multi GPU Upgrades Available to 3080)

Display:

None supplied standard, click here for options

Ethernet:

Integrated Gigabit Ethernet Adapter

Wireless:

802.11 a/b/g/n/ac 2.4/5GHz Dual Band with Bluetooth

Optical Drive:

None, Optional USB DVD-RW

Expansion Ports:

3 x PCIe x16v3, 1 x PCIe x16v3 wired x8, 1 x PCIe x16 x4, 1 x PCIe x1v2, 1 x M.2

Connectivity:

8 x USB3/USB2, 1 x USBC, 5 x Audio, Mic, 2 x PS2
Can't find the product you need?
Tell us what Technology Hardware you need and we'll get back to you.
Chat with us now
Give live support by starting a conversation here.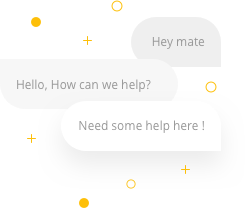 Chat now