Oculus Rift VR Rentals
Get Quote
Start Your Journey With VR
Virtual Reality comes to Hire Intelligence! The Oculus Rift CV1 unit allow developers to create VR experiences and games in advance of the consumer release. Available to rent from Hire Intelligence as part of a Windows 10 workstation package, it supports out of the box engine integrations for Unity 4, CryEngine and Unreal Engine 4. Low-persistence OLED displays are used to get rid of blurring and juddering, ensuring an unforgettable VR experience.
The Oculus Rift Virtual Reality Consumer Version kit gives everyone the chance to experience technology which is taking off right now. Renting Virtual Reality kits on a project by project basis enables professionals to keep up with the latest technology as they do not need to continually buy the latest version releases outright.
Hiring the Oculus Rift kit alongside the latest graphics workstations is a sure fire way of keeping your Virtual Reality development costs under control while ensuring that you have access to the latest and most powerful PC equipment.
Get your Oculus Rift VR experience kick started by getting a quick quote with the team today.
Technical Specifications
Sensors

Accelerometer, Gyroscope, Magnetometer

Inertial update rate

1000 Hz

Positional update rate

60 Hz

Field of view

100 °

Video in

HDMI
Can't find the product you need?
Tell us what Technology Hardware you need and we'll get back to you.
Chat with us now
Give live support by starting a conversation here.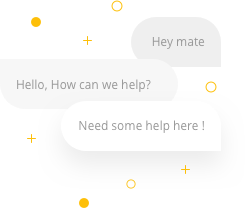 Chat now