Sound Station by Polycom
Get Quote
The standard for voice conference calls in small to midsize conference rooms. Resists interference from mobile phones. Large LCD display* for caller ID and other call information. Easy to install and use. Ideal for medium-sized to small conference rooms.
Technical Specifications
Architecture

Tabletop console contains audio processing functions and keypad. Wall module contains power and telephone line interfaces.

Cables consist of 21 ft (6.4 m) single-cord connection to tabletop console and 7 ft (2.1 m) connection to RJ-11 telephone jack. Optional Extended microphone modules connect to console via 8 ft. (2.4 m) cables
Console

Size (L x W x H)

14.5 x 12.25 x 2.5 in (36.8 x 31.1 x 6.4 cm)

Weight

1.75 lb. (0.8 kg)

Power

110V 60Hz AC / 220V 50 Hz AC (depending on country-specific SKU)

Network interface

Two-wire RJ-11 analogue PBX or public switched telephone network interface

Keypad

Standard telephone keypad, on/off key, conference (Flash) key, mute key, volume adjustment keys, menu navigation keys and three context-dependent soft keys*

Display*

132x65 pixel backlit graphical LCD

User interface*

User selectable ring tones
Configurable soft keys for easy dialling of voice conferencing services
Multi-lingual support: English, German, French, Italian, Spanish, Portuguese, Norwegian
Password protected configuration settings for administrators


Caller ID and phone book*

Support for multiple Caller ID standards**: Bellcore Type 1 (requires a telephone company subscription for activation)
ETSI
DTMF
British Telecom
Phone book/speed dial list – up to 25 entries*

Keypad

12-key telephone keypad, On-hook/off-hook, conference, mute, volume up/ down keys, menu, navigation keys*, 3 context sensitive soft keys* including redial, hold, programmable conference key

Console loudspeaker

Frequency response:

300 to 3300 Hz

Volume:

adjustable to 94 dBA SPL (peak) volume at 0.5 meters

Console microphones

3 cardioid microphones 300 to 3500 Hz Audio, Polycom Acoustic Clarity full duplex – IEEE 1329 Type 1, Up to 10 ft. microphone pickup range, Gated microphones with intelligent microphone mixing, Dynamic Noise Reduction Interfaces, 2 EX microphone connections*, Applications Port* for connection to other communication devices such as mobile phones† and computers , RCA Auxiliary audio jack

Accessories

2 cardioid extension microphones 300 - 3500 Hz (for EX models only)

Regulatory Compliance

NA Cl/C-UL, FCC Part 68, FCC Part 15 Class B, Canadian ICES-003, CE Mark (R & TTE Directive), VCCI Class B (Japan)

Environmental Requirements

Operating temperature: 40° - 104°F (5° - 40°C), Relative humidity: 20% - 85% (non-condensing), Storage temperature: -22° - 131°F (-30° - 55°C)

Recommended Room Conditions

Reverberation time: <0.5 seconds, Noise level: <48 dBa
Can't find the product you need?
Tell us what Technology Hardware you need and we'll get back to you.
Chat with us now
Give live support by starting a conversation here.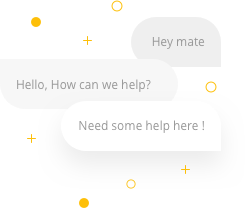 Chat now