Video Conference Equipment Model Polycom VSX 7000
Get Quote
Advanced video conferencing for medium and large rooms, with more flexibility than ever before. Ideal for medium to large rooms that can hold up to 40 people. Incredibly natural imaging using the latest in video technology and standards. Easily share presentations, movie files, audio clips and pictures. Fits seamlessly with any meeting room, and with flat panel, plasma, and LCD displays.
Technical Specifications
Video Standards & Protocols

H.261
H.263++
H.264
People+Content / H.239
H.263 and H.264 Video Error Concealment

People Video Resolution

NTSC 30fps at 56Kbps-2Mbps
PAL 25fps at 56Kbps-2Mbps
ITU based full screen Pro-Motion TM H.263 interlaced video (60/50 fields full-screen video for NTSC/PAL)
4SIF (704 x 480), 4CIF (704 x 576)
SIF (352 x 240), CIF (352 x 288)
QSIF (176 x 120), QCIF (176 x 144)
Choice of 4:3 or 16:9 display aspect ratios

Content Video Resolution

XGA (1024 x 768), SVGA (800 x 600), VGA (640 x 480)

Audio Standards & Protocols

Polycom StereoSurroundTM
14kHz bandwidth with Polycom Siren 14, G.722.1 Annex C
7 kHz bandwidth with G.722, G.722.1
3.4 kHz bandwidth with G.711, G.728, G.729A
Automatic Gain Control
Automatic Noise Supperssion
Instant Adaptation Echo Cancellation
Audio Error Concealment

Other ITU-Supported Standards

H.221 communications
H.224/H.281 far-end camera control
H.323 Annex Q far-end camera control
H.225, H.245, H.241
H.231 in multipoint calls
H.243 chair control
H.460.18/.19 NAT/firewall traversal
BONDNG, Mode 1

Network

H.320
ISDN Quad BRI
ISDN PRI T1 or E1
Serial (RS449, V.35, RS 530) up to 2Mbps
H.323 up to 2Mbps
SIP up to 2Mbps
SCCP up to 2Mbps ,br> iPriority for QoS

User Interface

COD (PathNavigator Conference on Demand)
Directory Services
System Management
Web based
SNMP
ReadiManager SE 200
CDR
API support
Auto SPID detection and line number configuration
International languages (16)

Security

COMSEC tested and validated
KG-194/KIV-7 encryptor support
FIPS 140-2 Certification
Secure web [HTTPS]
Secure TLS in Web,Telnet, FTP
Security mode
Secure password authentication
Embedded AES FIPS 197, H.235V3 and H.233/234
Video Overlay

Electrical

Auto sensing power supply
Operating voltage/power 85-264 VAC, 47-63 Hz/72 Watts
Max 85 VA@115v60Hz, 95 VA@220v50Hz
Max Heat Dissipation; 246 BTU/hour

Environmental Specification

Operating Temperature: 0-40oC
Operating Humidity: 15-80%
Non-Operating Humidity: -40-70o C
Non-Operating Humidity (Non-condensing): 10-90%
Maximum altitude is 10,000 feet

Physical Characteristics

Video Base Unit (W/H/D): 17.25" / 1.73" / 9.68"; 438.15 mm / 43.83 mm / 245.85 mm
Video Base Unit Weight: 8.4 lbs; 3.8 kg
Can't find the product you need?
Tell us what Technology Hardware you need and we'll get back to you.
Chat with us now
Give live support by starting a conversation here.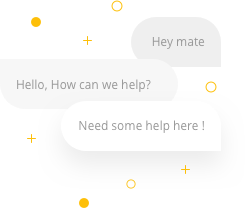 Chat now