Sanyo XP100L 6500 Lumen
Get Quote
A bright 330-watt lamp (NSHA measurement) gives the PLC-XP100L a full 6,500 lumens of brightness. Newly developed LCD panels work together with a high-contrast optical system to produce a contrast ratio of 2,000:1. Images are powerfully expressed with approximately 1.07 billion colors, thanks to 10-bit (1,024-step gradation) digital processing for each of the red, green and blue signals. The 12-bit gamma IC also renders every detail and nuance contained in high-definition images. Minimizing granular noise and enhancing only image outlines, the PLC-XP100L provides crisp and sharp images. Also, interaction with the image characteristics and timely effect modification allow this model to provide natural and seamless edge enhancement.
Technical Specifications
Model number

PLC-XP100L

System

3-color LCD shutter projection system

Optics

Dichroic mirror separation / prism synthesis system

LCD panel Size

1.3-inch x 3, 4:3 aspect ratio

Drive system

Polysilicon active matrix TFT

Number of pixels

2,359,296 pixels:786,432 (1,024 x 768) x 3

Configuration

Stripe

Lens

Optional

Lamp

330 W NSHA

Projection size

31 to 400 inches diagonally (Differs depending on installed lens)

Throw distance

Differs depending on installed lens

Color reproduction

Full color (1,070 million colors)

Brightness*1

6,500 lumens (LNS-S31 used)

Uniformity*1

90 %

Contrast ratio*1

2,000:1 (full on / full off)

scanning frequency (Input)

H-sync: 15-100 kHz, V-sync: 48-100 Hz, Dot clock: 180 MHz or less

Resolution RGB

1,024 x 768 dots ( Dot resizing for 1,600 x 1,200 )

Computer compatibility

UXGA / SXGA+ / SXGA / WXGA (Compression) XGA / SVGA / VGA

Color system

PAL / SECAM / NTSC / NTSC 4.43 / PAL-M / PAL-N

Input terminals

Input 1 Image: DVI-D x 1 (HDCP compatible*2), mini D-sub 15pin x 1
Input 2 Image: BNC x 5 (RGBHV / YCbCr / Video)
Input 3 Image: RCA x 3 (YCrCb / Video), S-Video x 1

Communication terminals

USB port: type B x 1 Serial port: D-sub 9-pin x 1 Wired remote jack: Stereo mini jack x 1

Output terminals

Image: Mini D-sub 15-pin x 1 (analog RGB)

Fan noise

31.8 dBA (Eco1 mode)

Operating temperature

5 - 40°C

Power supply

AC 100-240 V, 50 / 60 Hz, auto voltage

Power consumption

490 W max (Eco mode: 392 w)

Dimensions (W x H x D)

370.0 x 187.0 x 439.9 mm

Weight

11.4 kg (without lens)

Standard accessories

Owner's manual, warranty card, AC power cord (x 1), wired remote control cable (x 1), wireless / wired remote control (x 1), AA-size dry batteries (x 2) supplied, USB cable (x 1), D-sub15 to D-sub15 cable, PIN code label, lens attachm
Items that go with this product
Can't find the product you need?
Tell us what Technology Hardware you need and we'll get back to you.
Chat with us now
Give live support by starting a conversation here.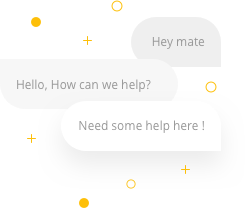 Chat now