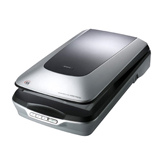 Epson Photo Scanner Model 4990
Get Quote
The Epson Perfection 4990 Photo is the ideal scanner for the professional photographer and enthusiast. It handles all standard film and photo formats, restores tired or damaged originals and delivers stunning quality scans which are ready to print, enlarge or archive.
Technical Specifications
Scanner Type

Flatbed colour image

Optical Resolution

Main 4800dpi x , Sub 9400dpi

Optical Density

4.0 DMax

Document Size

216 x 297mm (A4, US Letter), 35mm strip film 6 frames x 4, 6 x 12cm (120/220) medium format film x 3 frames, 4" x 5" large format film x 2

Photo Electric Device

Alternate 6 lines colour Matrix CCD¿ with, Micro Lens 122, 400 pixels (20400 x 2 lines x 3 col, ours)

Light Source

White cold cathode fluorescent lamp

Sub Scanning Method

Fixed document and moving carriage

Output Resolution

50 ¿ 6400, 9600, 12800 dpi

Colours

Input:48 bit (281.5 trillion colours), Output: 48 bit (281.5 trillion colours), 24 bit (16.7 million colours), 16 bit (65, 536 greyscale levels), 8 bit (256 greyscale levels, 1 bit (monochrome)

IPF Image Quality Enhancer

Grain Reduction, Color Restoration, Dust Removal, PRINT Image Matching¿ II, Optimized Auto Exposure, Unsharp Mask with Noise Reduction, De-Screening with Document Type Optimizer, Tone Curve Adjustment, with Histogram

IPF Easy Scanning

1 Push Button, Standalone Application and Scan to File Feature, Multi Purpose User Interface, Multi Document Auto Detection, Multi Document Auto Cropping, Auto Skew Correction, Multi Marquee, Thumbnail Preview

Scanning Speed A4 Line Art 300 Dpi

300dpi 12 secs

Scanning Speed A4 Colour 600 Dpi

600dpi 29 secs

Scanning Speed (Full scan bed)

Preview 7 sec

Scanning Speed Draft Quality 35mm Negative Film 2400 dpi

58 secs

Scanning Speed Draft Quality 35mm Positive Film 2400 dpi

57 secs

Voltage

220 - 240V 50 - 60Hz

Dimensions W x D x H

304 x 476 x 134mm

Weight

approx. 6.7kg
Items that go with this product
Can't find the product you need?
Tell us what Technology Hardware you need and we'll get back to you.
Chat with us now
Give live support by starting a conversation here.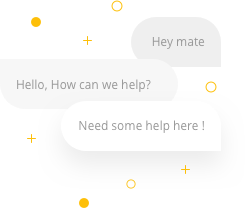 Chat now