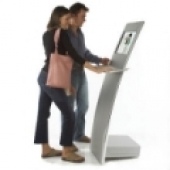 Internet Kiosk Model Pro Touch Zurich 7000
Get Quote
The Zurich 7000 is a classic kiosk model with a timeless design. Measuring only 4.5cm deep it is one of the slimmest models on the market. Its lightweight, slim body is easy to transport and fits into any location making it perfect for temporay retail & exhibition displays. Popular functions inlcude internet, product information, in-store ordering and registration.
Technical Specifications
Display:

17" or 19" LCD Screen

Surface Accoustic Wave (SAW) touch screen - normal or shock

Resolution:

Native 1280 x 1024

Body:

Stylish anodised aluminium casing with chrome side panels

Shortened body version available

Speakers:

2 x integrated hi-fi loud speakers

Dimensions: (H x W x D) [mm]


17": 1606mm x 470. 5 m m x 505mm
19": 1645.3mm x 505.02mm x 505mm

Weight:

approx 17": 30 kg, 19": 40 kg

Fixings:

Floor fixing bolts recommended

Access:

Easy access to power, USB and network ports located at the rear base of the kiosk beneath the PC box
Items that go with this product
Can't find the product you need?
Tell us what Technology Hardware you need and we'll get back to you.
Chat with us now
Give live support by starting a conversation here.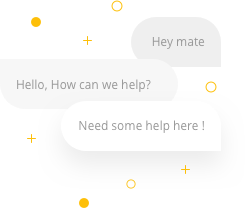 Chat now