Z-3010 handheld CCD contact scanner
Z-3010 handheld CCD contact scanner
Get Quote
The Z-3010 handheld CCD contact scanner, arriving with a rugged finish, is a simple-to-use barcode scanner and a perfect entry-level product for first-time barcode users who search for competitiveness and satisfaction. The built-in decoding capabilities can recognize most of prevailing 1D barcodes. The Z-3010 offers fast, reliable and sensitive scanning performance. That is one-button operation with LED and beeping indicators, even fresh users of barcodes scanning can enjoy the fun of scanning when completing their works.
Technical Specifications
Light Source:

630 nm visible LED

Optical System:

2,088 pixels CCD

Depth of Field:

0 – 20 mm (UPC/EAN 100%, PCS=90%)

Width of Field:

80 mm

Scan Rate:

100 scans per second

Minimum Bar Width:

0.125 mm (5 mil) (0.1 mm actually)(Code 39, PCS=90%, contact)

Print Contrast:

30% @ UPC/EAN 100%

Indicators (LED):

Blue LED

Beeper Operation:

Programmable tone & beep time

System Interfaces:

Keyboard, RS-232C, HID USB, wand

Dimensions:

(L)169.7 × (W)88.8 × (H)61.5 mm (device only)

Weight:

100 g (cable excluded)

Cable:

Standard 2.0M straight

Input Voltage:

5 VDC ±10%

Operating Current:

70 mA typical
Can't find the product you need?
Tell us what Technology Hardware you need and we'll get back to you.
Chat with us now
Give live support by starting a conversation here.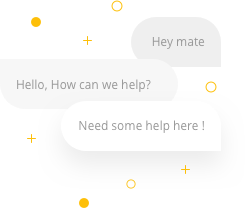 Chat now