Monitor Hire
Monitor Rental: Everything You Need to Consider
Whether you're running gaming competitions, need a second (or third!) monitor for your desk, or are displaying images at an exhibition stand, renting a small PC monitor will give you access to the latest high-quality screens at a fraction of the cost of buying. If you'll only be using the equipment for a relatively short time period, monitor hire is the way to go.
There are plenty of different monitors out there though, so how do you choose between them? Read our monitor rental tips to help decide.
How to choose which monitor to hire?
There are plenty of different kinds of monitors out there. There are different shapes, sizes, and functions for PC monitors. Monitors have evolved over the years, switching from a cathode ray tube to LCD display. You can choose a curved monitor to cut down in visual distortion, or high quality professional monitors when you want your graphics or software to shine. When narrowing down your search, think about the following factors.
1. What is your primary usage scenario?
The most important factor when thinking about monitor rental is the use case you will have for the equipment. Common monitor hire scenarios include:
Gaming: Are you running a gaming event or competition? For a stellar gaming experience, then you'll definitely want a monitor with fast response times and refresh rates.
Exhibition stand: Will the monitor be used at an exhibition stand, with fixed or revolving images to display your branding or other content? Will you have your attendees watching movies? Your viewing angles will be important to consider. High-quality LED or LCD monitor hire will be most helpful here, as will a large screen with high resolution with more pixels that is easily visible from a distance, thus enhancing your clientele's viewing experience.
Working with multiple screens: Do your employees need to regularly switch between programmes? Working with multiple desktop screens definitely saves time and frustration, as they can glance back and forth between multiple screens at once. In this case, you will certainly benefit from a smaller monitor which can sit comfortably alongside another on a desk.
2. Monitor resolution, Colour Depth & Contrast Ratio
Resolution describes how precisely images appear on the screen. Choosing a monitor with a high resolution is ideal if images or text need to be visible from a distance. This is also vital for gaming and some kinds of design technology work. On the other hand, if you will mainly be working with word processing programmes or doing simple, close-up demos of a product, you won't need something with such high-spec features. If undertaking creative work in design, or for a live show or production then the range of colours, and depth of light/dark contrast can also be important.
3. Monitor size
Size is unquestionably a crucial factor when thinking about monitor rental. For scenarios where the screen needs to be seen from a distance, you simply must choose larger monitors – rest assured, some of ours reach as much as 32 inches. On the other hand, for workstations, one-on-one demos, and some gaming situations, a smaller monitor is preferable.
4. Response time
Monitor response time tells you how long it takes the screen's pixels to turn from one colour to another – if the response time is higher, images sometimes appear blurred. This means that if you are gaming, you absolutely want to rent a monitor which has the lowest possible response times. That said, most of today's monitors already have pretty low response times, so for purposes other than gaming, you'll probably be fine using a more standard screen.
5. Additional Hardware
Will you be adding other hardware? Additional USB ports may be necessary for you. You may also want to add a blocker to stop harmful blue light, or some audio equipment.
Still not sure which monitor hire option is right for you? Contact our friendly expert teams to discuss your requirements and find the right equipment for your needs at an affordable price.
Read More
Can't find the product you need?
Tell us what Technology Hardware you need and we'll get back to you.
Chat with us now
Give live support by starting a conversation here.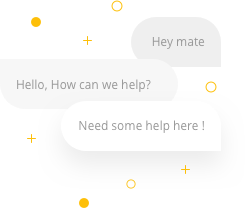 Chat now