Interactive Whiteboard Hire
Is Interactive Whiteboard Hire a Good Fit for Your Business?
Interactive whiteboard hire is the simple, quick and cost-effective way to benefit from the latest technology in your business. Interactive whiteboards are an excellent way to engage your audience during an exhibition, presentation or training session, but they can be expensive, particularly if you're looking for a whiteboard which is at least 50 or 60 inches wide – but who says you need to buy one!
At Hire Intelligence, you can get your hands on the latest interactive whiteboards for less. Our interactive whiteboard rental service allows you to hire a whiteboard for as little or as much time as you need, whether it's a single day or a year or more. We go out of our way to make your interactive whiteboard hire as simple and straightforward as it can be. We offer:
Expert guidance to help you choose the right whiteboard for your business
Free delivery and collection to and from your business or venue
Installation of the whiteboard for a small additional fee
Ongoing support through your rental
When might interactive whiteboard rental be beneficial?
There are a number of situations and scenarios when an interactive whiteboard could make a big difference to your business:
Business meetings – SMART interactive whiteboards are perfectly suited to group note taking during brainstorming sessions and staff meetings.
Training courses – A SMART whiteboard could create real impact at your training course, allowing you to create interactive group tasks and share files and information effortlessly.
Market research sessions – The whiteboard can be used to gather information instantly and provide immediate feedback to attendees.
Videoconferencing – Some businesses use SMART whiteboards to host video conferences, screen share and collaborate seamlessly across multiple locations.
Remote team working – Pass ideas back and forth between PCs, interactive displays and mobile devices effortlessly.
Finding the right interactive whiteboard rental solution for you
If you're looking for an interactive whiteboard for a mid-sized lecture hall or conference room, our 680i SMART whiteboard with floor stand could be the perfect solution for you. It measures 65 1/4″ width × 49 1/2″ height, making it an excellent size for most applications and includes a SMART UF55 projector and floor stand so you have everything you need to get going. It's also incredibly easy to use so you'll be up and running and feeling confident in no time at all.
Create a complete package
At Hire Intelligence, you can rent everything you need to host interactive training sessions, meetings and events. Touch screens can potentially be used to provide a similar service as interactive whiteboards, while multiple tablets could give attendees the interactivity that is increasingly the hallmark of a successful event.
Interactive whiteboard hire in Dublin and across Ireland
Get in touch to discuss your requirements with our team and they'll be happy to provide some expert interactive whiteboard advice. Alternatively, if you know what you need, request a quick quote today and we'll get back to you within 20 minutes during working hours.
Read More
Can't find the product you need?
Tell us what Technology Hardware you need and we'll get back to you.
Chat with us now
Give live support by starting a conversation here.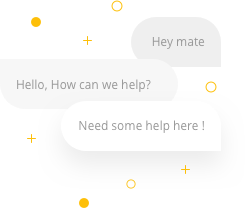 Chat now