Printer Rental
The complete guide to printer hire
Whether you need to print large numbers of event tickets, floor plans, high-quality brochures, ID photos or customer guides, printer rental is a smart move. Rather than invest in a high-powered printer you'll only need for a short time, or have to depend on expensive print shops, printer hire provides you a quick and cost-effective way to access high-quality printing technology.
We offer comprehensive printer rental in Ireland from our Dublin depot, meaning we can quickly deliver high-quality machines to your office, event or exhibition. So, how should you decide what type of printer you need?
Consider the scenario you will be using the printer in
There are many different reasons organisations choose to rent printers. These include:
Events:

Printers are invaluable for printing tickets, attendee booklets, conference centre maps, speaker guides, and any other kind of printed documentation.

Temporary office:

Is your company moving premises and does it need to hire a printer while you are using temporary office space?

Large documents:

Printer hire is great for printing posters to advertise concerts or events, or to print academic posters for a conference.

High-output printing:

Do you need to print hundreds, even thousands of documents over a short timeframe? Hiring a printer allows you to flexibly print many documents quickly and efficiently.
If you'll just be making small runs of the content you're printing, such as replacement entry tickets for event guests who've lost their passes, an inkjet printer will do the job fine. On the other hand, if you're printing hundreds of invitations or a series of reports, a laserjet printer is the way to go.
Single-function or multifunction printer?
Another consideration with printer rental is whether you need a single-function or multifunction printer:
Single-function printers:

As the name suggests, these machines are designed simply to print documents.

Multifunction printers:

Besides standard printing, these may also offer scanning and photocopying functions.
What about connectivity?
We've all struggled to connect to an office printer at some point. That said, most of today's printers are designed with easy connections over WiFi, Bluetooth and cables and are simple to set up, making them fairly straightforward to use. When you rent printers from us, we'll help you with every aspect of set-up, installation and support.
To discuss your printer rental needs, contact our friendly team today about printer hire in Ireland. From our offices in Dublin, we're able to deliver right across the country, meaning you'll be pressing 'print' in no time.
Read More
Can't find the product you need?
Tell us what Technology Hardware you need and we'll get back to you.
Chat with us now
Give live support by starting a conversation here.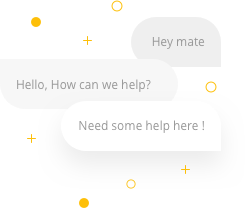 Chat now