Apple - iMac Rental & MacBook Rental in Ireland
Rent Apple computer products to boost your business
Apple's products are among the most popular consumer electronics in the world – and they're increasingly popular in business settings too. Whether your teams are attending a trade fair, you're putting on an exhibition, putting students through exams or simply need a high-powered computer screen, Apple iMac rentals & Macbook business rentals are a great way of accessing top-quality computing without making a major investment to buy one.
Renting a Macbook from Hire Intelligence will give you the benefit of using an Apple Macbook without having to buy, not having to worry about acquiring extra storage, all the while having our highly skilled customer representatives at your service to help with configuration and tech support.
Here's everything you need to know about hire & hire
Is OK for business use?
For a long time, Apple's products were offered as consumer electronics – unless you were doing heavy graphic design or video editing work. Microsoft's Windows and SAP were the go-to business technologies. However, times have changed and Apple definitely has a place in the enterprise. Most significantly, Apple's products now integrate much better with other companies' tech apps – you can now, for instance, get Microsoft Office Suite on your Apple Mac.
That being said, it's definitely worth speaking to our friendly customer service teams to discuss your needs. There might be some situations where you might be better off using products made by different companies – such as Android on mobile, or Windows on PC. All these systems have their own specific strengths, so our technicians are trained to help you decide which is right for you and will get you in front of the right screen for a great price without having to commit to the buy.
If you are interested in a powerful laptop, the MacBook Pro is our most popular Apple laptop rental. The Macbook Pro's specs are great. The screen pixels are at 227, and display brightness can be adjusted easily for better delivery. The core I processor comes complete with great processing speeds and up to 32GB of RAM and great storage. There are USB ports for connectivity, and aside from the attached keyboard, you may also add a mouse for ease of use. The MacBook Pro stands out for being thin and light enough to go anywhere, but still powerful enough for your most demanding projects.
In what scenarios is it valuable to & products?
Apple's products can be used in any situation! You can still access the Apple store for access to apps, and have use of a powerful laptop. You can wait around for Apple deals that never really happen, or you can rent from us at a much better rate. Many of our Apple rental customers use the tech in the following ways:
Staying mobile at events:
Will your employees attend an event where they will be meeting customers face to face, networking, taking notes and taking people's contact details? Hiring them a Macbook pre-loaded with secure software can be invaluable, and the screen can easily be shown to prospective customers.
Market research:
Whether you're out on the street or inviting customers to your premises, Macbooks can be a great tool for gathering data, with many apps available for use without having to buy a Macbook for just one project.
Education and learning:
Will your students be filling out surveys, taking notes or playing educational games as part of your educational programme? Renting an Apple iPad and Macbook could provide a great way of engaging students and giving them a fun and tactile tool for learning. Hire Intelligence can give your organisation a great way of providing members of the public more information about displays or event information.
Heavy work with freelancers:
Is your business hiring a freelance film editor, graphic designer or CAD engineer to work on a specific project for a month or two? Apple rental lets you use cutting-edge design software on a powerful iMac, Mac Pro, or iMac Pro without having to buy a whole new computer that you'll never need to use again.
Short-term remote working:
Apple's popular Macbook laptop rentals are a smart way to give your employees a tool to work from a distance – whether they're taking time away from the office to work at home, are contracting at a client's office or visiting some other location, they can still have a screen and keyboard in front of them to work with, but returning after their remote job will negate the need for finding storage for the unused laptop. Renting a MacBook allows them to be productive from anywhere -bringing their keyboard with them, without the up-front cost of buying a whole new computer for just a few weeks or months.
Ready to rent Apple products for your organisation? Contact us today to discuss which technology you'll benefit from most, and the kinds of scenarios you will be using it in to give you peace of mind when renting from Hire Intelligence.
See our full range of iMac, MacBook and Mac Mini products below, for Apple iPhone, or iPad Tablets please visit our Tablet or iPhone page.
Read More
Can't find the product you need?
Tell us what Technology Hardware you need and we'll get back to you.
Chat with us now
Give live support by starting a conversation here.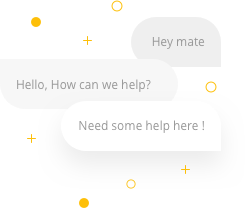 Chat now