Mobile Phone Rental
Mobile phone rental guide: Tips on choosing the right business handset
Phone rental can be a great option for businesses of any size, giving you a flexible, low cost and short-term access to some of the best smartphones on the market today. Phone hire is the ideal option in a wide range of scenarios, and gives your employees quality tools to do their jobs.
With the enormous number of phones out there from countless brands and different operating systems, how should you narrow down your choice? Our mobile phone rental guide tells you everything you need to know.
Top-end or basic handset?
While most of today's smartphones offer common features such as cameras, GPS and touchscreen, there's a drastic difference in terms of speed and functionality between the top-of-market phones and entry-level equipment. Top-end phones, such as the Samsung S7 and above or the latest Apple iPhones offer:
Excellent digital cameras and video
Fast processing speeds
The ability to run many apps at once
Easy to use touch screens which make writing emails and even editing documents a breeze
Smart and professional appearance
For any business scenario, using a top-end phone will offer far more than just a tool for taking calls, and will really boost and support your employees' productivity.
Think about where your phone hire will be used
There are many different scenarios where organisations opt for mobile phone rental:
Events and conferences:

Will your booth staff be taking customer details down or using a conference app to store badge data? Give them a uniform phone which can feed information directly back to your databases with ease.

Off-site inspections and reporting:

Are your employees visiting sites to report on progress? It's valuable to choose a smartphone which has a high-quality camera and which can handle project management software and access to the cloud.

Using specific team software:

Does a project team need to use a specific piece of software which they will access from smartphones? Giving everyone the same phone with the software pre-installed can make work much easier.

Art or museum installations:

Do you need handsets to complement an art or museum exhibition? Our handsets can run any software needed easily and give users a powerful tool for interacting with displays in galleries. Find out more – read about our VR headsets available to rent.
For something a little more substantial than a smartphone – but without opting for a complete laptop – consider tablet rental too.
Which operating system will you need from your phone hire?
There are two kinds of operating system on the market today to choose from:
Apple's iOS

: The iPhone is one of the world's most popular consumer devices ever. The iOS operating system is resilient, easy to use and resistant to bugs and viruses.

Google's Android OS

: Googles Android is used on practically all phones that are not iPhones. Android is user-friendly and is familiar to most people. It also easily connects to other technology platforms.
Whatever your needs and the OS that works for you, we've got you covered for business phone rental in Dublin and across Ireland. Contact our equipment rental teams today to discuss your needs.
Read More
Can't find the product you need?
Tell us what Technology Hardware you need and we'll get back to you.
Chat with us now
Give live support by starting a conversation here.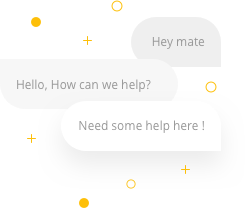 Chat now