Virtual Reality Hire
Virtual reality rental guide: How to choose the right kit
VR hire gives you a fantastic way to access the most cutting-edge technology without major outlays. That means you can impress guests and attendees at expos, competitions, installations and other kinds of events with the latest virtual reality experiences.
As VR just keeps getting more impressive and immersive, our guide to VR rental helps you decide which kind of headset is right for your scenario.
What are the main kinds of VR headset?
There are two main kinds of VR headset available on the market: integrated headsets by brands like Oculus and HTC, and smartphone compatible equipment such as those by Samsung.
Integrated headsets:

With Oculus Rift and the HTC VIVE line, images are played within the headset itself. This makes for an incredibly immersive experience. Oculus Rift rental is ideal for high-definition video content and is also a fantastic choice for gaming. HTC VIVE headsets also provide you with handheld controls for greater power and immersion in gaming scenarios.

Smartphone-compatible headsets:

Smartphone-compatible headsets, such as the Samsung Galaxy VR headset, let you slot a smartphone into the front of the headset and start watching content from anywhere – even YouTube.
Then there are augmented reality (AR) headsets, of which Microsoft's HoloLens is the best known. The HoloLens allows you to see images laid over the object or space you are looking at and is popular with designers, engineers, architects and similar professionals.
Choose your VR hire use case
Different organisations have differing needs for VR headsets. Think about your specific needs for VR to start narrowing down your search:
Do you need powerful gaming technology?

If you are demoing at a gaming expo or putting on competitions, you'll benefit from gaming VR headsets like the Oculus Rift or the HTC VIVE, which come with hand-held controls

Do you need AR (augmented reality) for product design?

Consider using Microsoft's groundbreaking Hololens to iterate short-term projects and see how they would look in real life.

Will you be doing training with VR?

Virtual reality rental is a great option for educational scenarios. Whether you're training teachers, doctors, architects or many other professions, then VR hire can be a great option to immerse them in real-world situations. The Oculus Rift might be the ideal choice here.

Do you need VR rental for marketing and promotion?

VR offers a fantastic way to immerse your customers in a new world. Let them imagine what it's like to rent your holiday homes, drive your cars or sit in your first-class seats. Samsung's smartphone-compatible headsets are more than capable here.

Do you need VR headsets for exhibitions and installations?

Will you use VR as part of an art or museum exhibit or cinematography experience? Once again, Samsung's headsets normally do the trick, either using your attendees' own devices, hired mobile phones or laptop rentals we have available.
Do you have a project in mind which could benefit from VR hire? Speak to our friendly and knowledgeable equipment hire staff to help select the right equipment for your project.
Read More
Can't find the product you need?
Tell us what Technology Hardware you need and we'll get back to you.
Chat with us now
Give live support by starting a conversation here.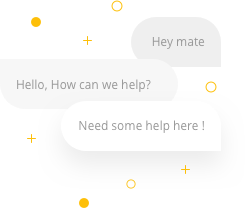 Chat now