Projector & Projector Screen Rental
Projector Hire: How to Choose the Right Projector Equipment for Your Event
Make sure your business presentation is memorable for all the right reasons with projector rental from Hire Intelligence. Projectors used to be notoriously unreliable pieces of equipment that commonly made a mockery of even the best planned events. These days, all that has changed.
Today's projectors are highly versatile, efficient and reliable pieces of tech that help you deliver visually engaging, seamless presentations for a wide range of business events. They are capable of adapting to the demands of different spaces and are extremely easy to use and set up.
Whether you're hosting a product launch, conference, marketing experience, presentation or market research event, there are a number of factors you should consider to find a projector hire solution that works for you.
What projectors are the best fit for small rooms?
One of the most important factors to consider in your projector rental is the size of the room you'll be presenting in. If you're presenting in a large venue such as a lecture hall or conference room, you should choose a projector that's designed for wide projection on larger screen sizes. For example, the Panasonic PT-DZ 12000E HD can project onto screens ranging from 70 to 600 inches to meet the requirements of larger spaces. If you're presenting in a larger venue, you should also consider sound system hire so everyone can hear what you have to say!
For a much more intimate space such as an office, exhibition stand or seminar, choose a short throw projector, which can create a much larger picture from short distances. One of the biggest benefits of a short throw projector is the fact that there's less room between the projector and the screen, which reduces the risk of people getting in the way of the projector's light. Short throw projectors are also more mobile and easier to handle.
Projector rental in Dublin and across Ireland
At Hire Intelligence, you can rent the latest protectors on short-term and long-term deals. We will deliver the tech to your premises or venue and install it on your behalf (for a small additional fee) to make sure everything's working smoothly. Get in touch to discuss your options with our team or request a quick quote today.
Read More
Can't find the product you need?
Tell us what Technology Hardware you need and we'll get back to you.
Chat with us now
Give live support by starting a conversation here.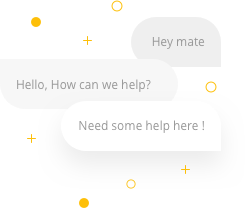 Chat now