Desktop & Computer Rentals
Tips for Choosing the Perfect Desktop Computer Rental for Your Business
Whatever your PC hire requirements, Hire Intelligence has a powerful range of machines to help drive your business forward. We have hardware from a choice selection of the world's leading brands including HP, Samsung, Lenovo and Nexus, as well as the iconic Apple Mac that can be rented.
Finding the right computer hire option depends very much on the particular needs and requirements of your business. However, whether you want powerful workstations to enhance a creative project, production projects, or a number of all-in-one computers for training courses or corporate teams, we're sure to provide a cost-effective business computer hire service for you.
What challenges can PC hire help you solve?
There are many different reasons why you might choose to hire a computer. Our clients come from a diverse range of industries and have needs that differ drastically. Some firms might hire one powerful workstation for a year or longer, while others might rent several standard workstations for just a few days. Common reasons our clients rent desktop computers include:
Project work

– Powerful workstations can make all the difference to the quality of the projects completed by your teams. Creative professionals such as designers, architects, animators and CAD engineers can take their work to the next level to impress clients and prospects alike. Providing a desktop on hire complete with cutting-edge software can also help you attract and retain the very best creative professionals in your industry.

Any short term computer hire needs

– Attending an expo and want to wow your potential customers with the latest tech? Need an additional machine for a job outside your normal scope? We specialise in computer hire for companies that need high-end equipment without needing to purchase them outright.

Ongoing support

– Smaller companies without their own in-house IT department find our desktop on hire services particularly useful. If anything goes wrong, we're there to help.

Gaming –

With eSports tournaments and gaming events becoming more and more popular, we're increasingly being contacted by organisations looking for multiple high-performance workstations. Our Intel i7 NUC and HP Omen Gaming Desktop are two workstations that deliver maximised performance for unrivalled gameplay.

Examinations –

Desktop hire and laptop rental are popular services for organisations that require specialised equipment for examinations but may not necessarily hold the inventory themselves. We can provide a simple, cost-effective solution to save schools and training providers money and avoid embarrassing equipment shortages.
What type of PC rental is right for you?
At Hire Intelligence, we stock a complete range of all-in-one, tower computer and small form factor (SFF) rentals available for short-term and long-term hire. All-in-one computers, which integrate the computer case and system components into the monitor so that the entire PC is contained in one unit, are very popular due to their versatility and ease of use. Our HP Pavilion All-In-One Touchscreen Desktop PC, for example, is a popular alternative to the Mac for users who want to run Windows.
If you want to rent desktop computers with a little more power, tower computers and SFF rentals could be a better choice as they provide the option to add additional RAM, larger hard drives and upgraded video cards.
Need a little help finding your perfect business computer rental? Then please get in touch with our team. We'll happily discuss your requirements and provide expert recommendations. Alternatively, if you already know which PC hire option you want to go for, request a quick quote today.
Read More
Can't find the product you need?
Tell us what Technology Hardware you need and we'll get back to you.
Chat with us now
Give live support by starting a conversation here.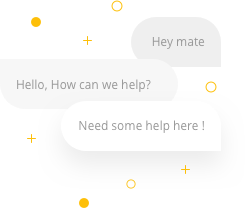 Chat now