Large Screen Hire / TV Rental
Guide for Large TV Hire / Screen Rental in Dublin and Ireland
TV rental gives you a fantastic way to provide your audiences with impressive visual displays at a low cost. Whether you are running large-scale gaming events and expos, presenting at conferences, or need a TV for meetings and sales pitches, we offer TV rental in Dublin and throughout Ireland to suit your needs.
There are so many different kinds and sizes of TV out there, so how do you narrow down to choose the right display for your event? Our TV hire guide walks you through everything you need to know.
Think about the scenario you will be using the TV in
The scenario you use the TV in has a big impact on your TV rental choice. Today's high-definition TVs are often lightweight and versatile and are appropriate for a range of environments:
Gaming:

With the massive growth in gaming expos and competitions, TV hire is a fantastic option to display shoot-em-ups, fantasy and sports games in incredible definition. Choose from today's large, widescreen TVs to really impress audiences. Go one step further with VR hire!

Conference stands:

Will your employees be running a booth or stand? A wall-mounted TV can provide a fantastic backdrop, with a rotating display of fixed images or eye-catching video.

Product demos:

Are you exhibiting at a trade fair? A medium-sized TV can provide an impressive and engaging tool to present your product to a small group of attendees.

Lecture or seminar:

Are you presenting a report, research or study to colleagues or members of the public? A TV can provide a high-quality display to show your findings and images. You may also want to consider projectors for hire.
What kinds of TV are available?
Previously, there were three principal kinds of large TV screen available on the TV hire market: plasma, LED and LCD displays.
LED TVs are now generally seen as the market leading technology in the big screen world, compared to LCD and plasma screens (although they're also often heavier). They also offer the brightest screens, and display images clearly in full daylight. They are often the ideal solution for outdoors and for video walls.
Rent large LED TVs for:
Major video gaming events and competitions
Art and museum installations
Outdoor events
Today's TVs offer incredible, crisp and clean visuals for an impressive and immersive experience. For TV rental in Dublin and right across Ireland, contact our friendly and knowledgeable teams to find the right TV for your event.
Read More
Can't find the product you need?
Tell us what Technology Hardware you need and we'll get back to you.
Chat with us now
Give live support by starting a conversation here.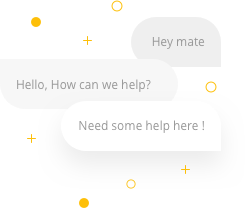 Chat now