Scanner Hire
Scanner Rental: How to Choose a Scanner for Your Business
At Hire Intelligence, we stock a range of different scanner types with varying specifications, which can make it difficult to find the right scanner for you. That's why we're here with this quick guide to simplify your scanner rental and make it easy to find the best tech for your business or event.
What are the best scanner manufacturers?
Our customers want a reliable scanner that's easy to set up and use, which is why we only offer hire scanners that consistently rank among the top one or two in reviews. Canon scanners tend to be among the most affordable, Epson scanners are favoured by those working in creative industries, while the HP is a popular choice for regular office use.
What different scanner types are available?
Each type of scanner has its own characteristics, so it's important you choose a scanner that provides the particular functionality you need.
A sheet-fed scanner has to be manually loaded with paper, just like a printer, which makes this scanner suitable for occasional document scanning but not for high volume scanning work. The image produced by this type of scanner is of average quality, so it's typically best suited to general office use.
The flatbed scanner works in the same way as a photocopier. The document to be scanned is placed on a flat glass surface and a light then scans the image. This type of scanner produces the sharpest quality images, making it suitable for any application where a high-quality output is essential.
The multifunctional scanner combines various functions such as scanning, printing, photocopying and faxing. It can be used to scan monochrome and colour documents and is widely used in offices. You can also choose to rent photocopiers and printers separately.
We also have a separate page of barcode scanners , which are commonly used by our customers for access control, data collection at events, and for inventory checking. They are handheld, lightweight and extremely easy to use.
How to find the right scanner rental for you
If you want to hire scanners for your office or event, there are a number of important factors to consider. That includes:
Paper size – What's the maximum paper size you want to scan? We have document scanners that can accommodate A4 and A3.
Daily throughput – Do you have a big scanning job on your hands? Then look for a scanner with a high daily throughput. The daily throughput figure refers to the number of pages the machine can scan per day. For high volume use, look for a scanner with a daily throughput in the thousands rather than the hundreds.
Resolution – Is a high-quality image important to you? Then look for a scanner with a high dots-per-inch (DPI) figure. A high DPI is typically associated with flatbed and photofilm scanners.
Book your document scanner rental today
At Hire Intelligence, we have a leading range of scanners from the top manufacturers available for short-term and long-term hire. Get in touch to discuss your scanner requirements or request a quick quote from our team.
Read More
Can't find the product you need?
Tell us what Technology Hardware you need and we'll get back to you.
Chat with us now
Give live support by starting a conversation here.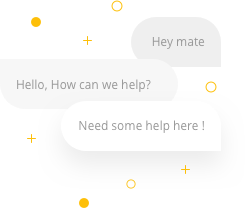 Chat now