Paper Shredder Hire
Shredder hire – all you need to know about finding the right equipment
Paper-shredder hire is the perfect choice if your business has a large backlog of documents that need to be disposed of securely. Rather than buying an expensive machine you'll only need to use for a couple of days, shredder rental gives you a cost-effective and flexible option to destroy large quantities of content.
With shredder hire in Dublin and right across Ireland, we've got your business covered. Here's everything you need to know about industrial paper shredders.
When do you need to rent a shredder?
Renting industrial-scale shredders is a smart choice when you have a large number of documents to destroy. You likely already have a couple of small office desktop shredders for ad-hoc file disposal. However, if you have tens – or even hundreds – of thousands of documents to dispose of, that kind of shredder will soon reach its limits – not to mention driving your staff to distraction!
When you have a large number of documents to shred – say, a warehouse or few filing cabinets' worth – shredder hire is the way to go.
And once you've cleared up that space, consider using one of our scanners available for hire rather than photocopiers in future, to reduce your paper usage. Or, if you need to produce a limited run of documents, browse our printers for hire.
Why should you shred documents?
It's always been important to safely dispose of paper documents, but never more so than in the era of the EU's GDPR (General Data Protection Regulation). If you're holding paper files containing sensitive information about customers, former employees or certain kinds of contracts, it's vital that you destroy anything you are no longer required to keep, because if that information leaks out, the fines can be enormous.
Shredding helps prevent:
Corporate espionage
Non-compliance with privacy laws
Identity theft
Failing to shred documents is also expensive. All the space you use to store unused paper could be used for other purposes – perhaps an extra desk or an additional meeting room.
What's more, shredded paper is much easier to compost or recycle than un-shredded documents – so you'll be helping the planet too!
What documents should you be shredding?
Use your paper shredder hire for the following kinds of documents:
Personal details of staff who stopped working at your organisation over 6 years ago
Photo identification
Any voided cheques, bank statements or credit/debit card information you no longer need
Receipts and expense forms after 6 years
Employee records
Customer details which include names, addresses, phone numbers and any other personally identifiable information once a customer is no longer active The benefits of shredder hire
Paper shredder hire is a great way of clearing through large backlogs of documentation fast. With an industrial-level paper shredder you can:
Save employees time when destroying documents
Avoid costs such as hiring extra man-power to shred more documents
Shred many sheets of paper at a time – forget having to feed just one or two documents through to avoid jamming
Powerful paper compacting which saves you repeatedly having to remove the bin drawer
We provide shredder rental in Dublin and right across Ireland, and our team of friendly equipment hire staff can help you with set-up and installation. Contact us today to talk about your shredder hire needs.
Read More
Can't find the product you need?
Tell us what Technology Hardware you need and we'll get back to you.
Chat with us now
Give live support by starting a conversation here.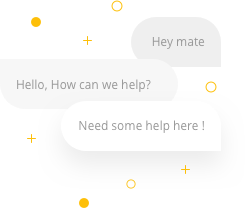 Chat now