Battery Powered Mobile PA Systems / Speakers
Battery Powered Mobile PA Systems / Speakers
Get Quote
PA systems for hire  – Portable and quick setup.
PA systems for hire from our Dublin 12 warehouse come in a few different shapes and sizes. As you'd expect the larger, and more expensive units to rent are more powerful. However, somtimes clients just need a simple, mobile system to boost volume to help communicate to a small crowd (up to 3o people) in an exhibition space, a small hall, or outdoors.
We have a small selection of simple, portable PA systems for hire and speakers from leading brands which are battery-powered, so once charged they can be moved easily, and even operate away from a power source.
Some of these PA systems come with pre-paired microphones (which are paired by bluetooth), so they are very easy to operate. Turn on the system, turn on the microphone – select the bluetooth microphone as the input, and then set volume levels, and you're ready to present.
These small systems can handle up to 3 other inputs, so you have the option of plugging in a laptop, or TV to boost volume for video, music, or other already prepared content. These PA systems fro hire also have some very simple channel-mixing, and equalizer options….so you can adjust settings easily.
These small PA systems are not suitable for major presentations to large audiences, and the power of the output is not huge, but the portability and ease of these PA systems can be useful for certain events. The units are only about 22″ tall, and weigh around 12kg. Easy to pack into a vehicle, and fit into an exhibition space. As they are smaller and less powerful, they are also more competitively priced.
Please confirm how you'll be using these systems and discuss microphone and connection options when speaking with Hire Intelligence Sales Team.
Technical Specifications
Model:

DB Technologies B-Hype M

Size & Weight:

12" x 12" x 24", 12.5kg

Peak Power:

190W

Inputs:

Pre-paired Bluetooth Microphone / XLR+1/4" JAck Combo, 2 x RCA In, Mini-jack

Suitable for Pole/Tripod:

YES
Solutions this product is used for
Can't find the product you need?
Tell us what Technology Hardware you need and we'll get back to you.
Chat with us now
Give live support by starting a conversation here.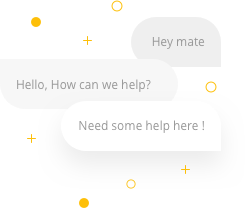 Chat now