32″ ASUS ProArt Display Monitor
Get Quote
ASUS 32-inch, 4K HDR Monitor
Model: PA32UCGK
This high performance monitor is created for creative professionals – graphic designers, producers, animators, photographers and content creators. Asus ProArt monitors provide the accuracy required and work with both Windows and Mac Operating Systems.
4K resolution, but also an extremely wide colour range, and advanced panel technology providing High Dynamic (Light/Dark) range too.
The monitor features: Mini-LED backlighting (1152 zones of local dimming), industry-leading colour fidelity and rich connectivity.
The monitors are pre-calibrated, but come with a calibration box for end users to use if they see fit.
As Hire Intelligence have gained more experience in providing equipment to content creators, we are changing our stocks to provide more specialist equipment suitable for colour grading, video editing, and graphic design. If we don't stock exactly the assets you are seeking for your project, do let us know and we'll see what we can source.
Specifications of ASUS ProArt Display Monitor
Peak Brightness: 1600 nits
Refresh Rate: 40 – 120 Hz
Dynamic Range: Supports HDR Formats (Dolby vision, HDR-10, HLG)
Calibration: Pre-Calibrated, but comes with X-rite i1 Display Pro
Connectivity: Dual Thunderbold 3, DisplayPort, HDMI(2.1)
Check out our wide range of Monitor Rental Options
Solutions this product is used for
Can't find the product you need?
Tell us what Technology Hardware you need and we'll get back to you.
Chat with us now
Give live support by starting a conversation here.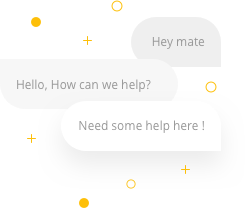 Chat now