Tablet Rentals
A Quick Guide to Your Tablet Hire Options
Tablet hire is a cost-effective way for businesses to provide modern hardware for training, or data capture without having to purchase a number of expensive assets – Hire Intelligence can provide high numbers of either iPads, or Samsung Galaxy Tablets for rent. For a training course buying the hardware attendees might need to digitally access the course material or answer questions, or complete survey about the course could be prohibitive. That's exactly where our tablet rental service can help.
At Hire Intelligence, you can rent tablets from a single day all the way up to a year. We also have hundreds of every tablet you see on this page, so you can hire as many tablets as you need for just about every application, from simple office use to large scale conferences and events. What's more, we can configure your tablets, and download apps, or even control them via the cloud (including secure and remote deletion of data) to meet your specifications before delivering them to your office or venue and collect them when you're finished.
To boost the effectiveness of the rented equipment, there is also software designed specifically to work with tablets for conferences or internal meetings. The software means the tablets can be used to show videos, agendas, notes, and to facilitate Questions and Answers via the Tablets. They can also support word clouds, sidebar conversations and connect 'in person' and remote attendees. So with more remote and hybrid events taking place, tablet rental / tablet hire is proving effective and popular.
Common tablet rental applications
We are contacted by businesses and organisations looking for tablet hire for a diverse range of situations and events. However, there are also a number of tablet rental scenarios we frequently encounter.
Conducting market research

– Market research companies and businesses that want to carry out research of their own commonly rent multiple tablets for use in focus groups, in-store and out on the streets. Tablets offer an easy way to fill out surveys, give feedback and capture information.

Attending trade shows

– Tablets are the quick, easy way to capture and store the personal information of leads and prospective customers quickly when businesses are exhibiting at trade shows or exhibitions. They can also be used to browse product features and show customers demos of products and services in action.

Remote working

– Do you have staff who are working on short-term projects away from the office or travelling for work? Renting a tablet is the simple and cost-effective way for them to communicate and collaborate remotely. If they need to enter more information then many of the tablets can be provided with a bluetooth keyboard to give more of the laptop functionality.
Choosing the right tablet for you
Explore the range of Android and iPad tablet rental options here at Hire Intelligence. Click on each of the tablets below to learn more about its potential uses and specifications. We stock everything from the Apple iPad Pro, standard sized 6th / 7th / 8th generation devices and iPad Mini. We can also rent Samsung Galaxy Books and Tabs, and Microsoft Surface Pro tablets. Most of our devices of course work with WiFi connection, but also have room for a SIM card, to work on a 4G connection if required.
We have lower numbers of more specialist tech such as the Wacom Cintiq Tablets, which is designed specifically for graphic designers and professionals in creative industries.
The very latest apple hardware features LiDar capability, and incredible camera quality for capturing scenes and measurements – if this is something you require then please do call us to discuss with our team and we will ensure we provide the latest and most suitable quotation.
Alternatives
Mobile phone hire

– Is a tablet too big? Perhaps a mobile phone could provide the functionality you need?

Touch screen hire

– Sync up your tablet with a touch screen to boost audience engagement on a larger scale than normal tablet.

Exhibition starter package

– Hire everything you need for your exhibition at Hire Intelligence – we can provide a combination of devices.

MacBook or laptop hire

– if a lot of data needs to be entered, then we can offer a range of Laptops and MacBooks  – which are a little bit more powerful than the tablets, but still highly portable, and as always with Hire Intelligence, the equipment will be modern and from leading brands such as Apple, HP, or Lenovo.
Tablet rental in Dublin and across Ireland
Get in touch with our friendly team to discuss your tablet hire requirements or request a quick quote today. All devices rented from Hire Intelligence are totally unlocked, and you'll have full admin rights.
Read More
Can't find the product you need?
Tell us what Technology Hardware you need and we'll get back to you.
Chat with us now
Give live support by starting a conversation here.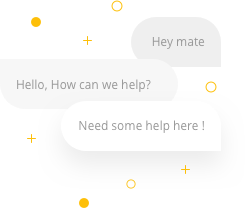 Chat now