55″ Freestanding Touch Screen Poster
Get Quote
Touch Screen Hire option that doesn't need an additional stand. These Touch Screens which are available for short-term rent are often referred to as 'Totems'.
This AllSee 55″ Freestanding Digital Poster for Hire can be used for digital signage, displaying the 'days agenda' at events, or used to display websites or social media pages.
The Touch capabilities also mean that it can be used for data capture, and supporting attendee interaction with the chosen content. The Touch screen is a 'PCAP multi-touch' meaning accurate interaction (more reliable than infra-red touch which can be affected by lights).
The asset has an android system built-in – so it can act like a giant tablet, or phone….but most clients will take advantage of the cabinet in the back of the totem and insert a USB stick with their own content, a media player, or also rent an intel NUC, or similar mini PC.
Touch Screen Hire options from Hire Intelligence include smaller Touch Screens, Giant Tablets, and these Totem Touch Screens for Hire are available in black or white (although limited stocks of each).
Please note – new from 2022:
Hire Intelligence can now offer Customised Content on Touch Screens for hire. This includes designing 'portrait' content for this shape of screen.
If you're seeking more engagement at your event… then clear, tailored, interactive & branded content can really help, and with a bit of lead time – Hire Intelligence can now provide be pre-installed menus and content onto a rented Touch Screen.
With our simple template – which your account manager can email across to you (and talk you through)…

Choose the design layout (4 options), colour schemes, and add the text for buttons.
Provide a list of links, media files, and your company logo.

That's it! – The next thing you'll receive is a demonstration of your own customised touchscreen.
Prices starting from £295 for your own custom design. Please ask  for the template, or link to a video demonstration.
Technical Specifications
Model:

AllSee L55HD9-T

Resolution:

1080 x 1920

Touchscreen:

YES - 10 Point PCAP

Net Weight:

70kg (2 person install - client assistance needed briefly)

Contrast Ratio:

5000:1

Inputs:

HDMI / VGA / USB (Plug & Play)
Can't find the product you need?
Tell us what Technology Hardware you need and we'll get back to you.
Chat with us now
Give live support by starting a conversation here.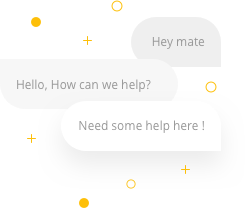 Chat now