Dell Workstation
Get Quote
Workstation for Hire:
Leading Brand Workstation available for short-term rent to support creative content projects, or number crunching stats work. The Dell Precision 7920. comes with 2 x powerful Xeon 6242 Gold processors, 512GB SSD, and has room for 2 x GPU. In addition to the option for scalable processors and memory, this powerful workstation comes with Dell Precision Optimizer software providing some of the fastest speeds.
We do not have tens of these units, but a few powerful devices between our London, Manchester, and Dublin depots.
Workstation Hire with this type of equipment means you can be ready for complex projects. This hardware can support projects including AI (Artificial Intelligence), VR (Virtual Reality), professional graphics projects, video wall support, and supporting TV & Film productions. For any project with a finite timeline, consider renting rather than owning some of the more expensive tech hardware required.
All equipment bought by Hire Intelligence is tested at the conclusion of each rental. This Dell model boasts outstanding reliability.
These specifications are to some extent customisable. For Workstation Hire, our Technicians can modify the amount of RAM, SSDs, and change the mid-range 3d Cards, or high-end GPUs to meet customer requirements.
The dimensions are fixed at: Height 43.3cm / Width 21.8cm /Depth  56.6cm
Power supply: 1400W PSU
Processors: 2 x Intel Xeon Gold 6242 CPU Processor 16 Core 2.80GHZ 22MB L3 Cache 150W
Standard RAM: 96GB (6x16GB) DDR4 PC4-3200AA-R ECC Memory Module
Standard SSD: Dell Samsung PM881 2.5″ 512GB SATA SSD Drive
GPU – as requested.
Technical Specifications
Processors:

2 x Intel Xeon Gold 6242 - 16 core 2.8GHz, 22MB L3 Cache

Power Supply:

1400W PSU

Standard RAM:

96GB (6 x 16GB DDR4)

SSD:

Dell Samsung 512GB SATA drive

GPU:

As requested - but note some compatibility issues (length of GPU space)
Solutions this product is used for
Can't find the product you need?
Tell us what Technology Hardware you need and we'll get back to you.
Chat with us now
Give live support by starting a conversation here.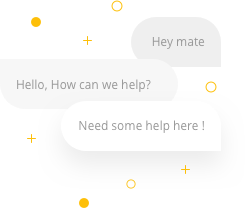 Chat now