Logitech Video Conferencing System
Get Quote
Logitech Rally – Widely compatible video conference system
For video conference hire: From webcam and speaker specialists LOGITECH comes a video conferencing system that is compatible with Skype, Teams, Zoom, Bluejeans, Whatsapp & others.
We tested the product on arrival, and as long as the relevant software such as Zoom/Teams etc is downloaded, this system was Plug and Play with a laptop, with very intuitive operation.
The camera provide high-resolution with auto-framing/ Rightsight tracking capabilities, and widescreen option.
The audio capture system can be expanded with additional microphone pods.
Sound provided by in-built speakers/soundbar(s).
Hire Intelligence – Dublin can supply the 4K video conferencing system alongside laptops, and large screens to support important remote collaboration. The video conference system is easy to install and can be placed upon a desk near the laptop and screen (no mounting required).
Our trained technicians can install, but it can be done in around 20 mins with no training, and Logitech provide a useful youtube tutorial.
This model is ideal for connecting a board room group – up to 15 people (for additional personnel extra microphone pods can be rented and 'daisy-chain' connected). As standard when hiring, we will provide the main unit with camera, soundar, and 2 mic pods. (Each mic pod has a range of ~ 12ft).
Post-covid more people are used to reducing travel, video conference meetings, and whether you require equipment for a Virtual Reality meeting, or just a leading video conferencing system, we have suitable hardware available for short-term hire.
Rent video conference and other hardware from Hire Intelligence for between 1-day and 1-year.
Technical Specifications
Field of view

0° diagonal, 82.1° Horizontal, 52.2° Vertical (Suitable for large groups/board tables)

Recording/Streaming Quality

4K 30fps Recording and Streaming, 1080P 60fps Recording and Streaming

Features to ensure 'perfect capture'

RightSight, RightLight, Rightsound (additional downloadable software available)

Options

Additional Cameras and Mic Pods can be added.
Can't find the product you need?
Tell us what Technology Hardware you need and we'll get back to you.
Chat with us now
Give live support by starting a conversation here.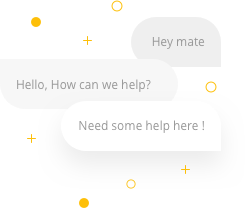 Chat now