Oculus Quest
Get Quote
All-in-one Wireless Headset – Virtual Reality, Augmented Reality, Gaming.
No PC. No wires. No limits. Oculus Quest is an all-in-one gaming system built for virtual reality. You can now play almost anywhere with just a VR headset and controllers. The system is designed by Oculus for 'easy setup': Set up effortlessly, whether you're at home or somewhere new. Oculus Quest works with your environment, so you can play standing or sitting in spaces big or small. Oculus Insight translates your movements into VR no matter which way you're facing and provides room-scale tracking without external sensors. Look around, duck for cover. Oculus Quest has positional audio built directly into the headset, so you can hear all around. With 2 Oculus Touch controllers, you can transport your hands and gestures directly into the game. Movements are picked up with intuitive, realistic precision. Sensors and cameras built into the headset. 64GB version.
Can't find the product you need?
Tell us what Technology Hardware you need and we'll get back to you.
Chat with us now
Give live support by starting a conversation here.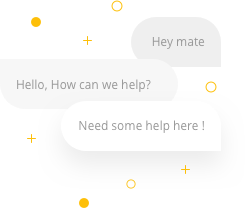 Chat now