Samsung Galaxy Tab A8 (2022)
Samsung Galaxy Tab A8 (2022)
Get Quote
Samsung Tablet Model: A8
A quality tablet from a leading brand, with Android operating system. A high quality and slightly cheaper alternative to the iPad range. This less common tablet features Dolby speakers and a large 10.5″ screen.
The processor is fast enough to allow multi-tasking and splitting of screens. You can watch video and see emails at the same time. Good if working remotely.
The cameras aren't exceptional, but functional for video calls or capturing memories – but the high resolution screen with IPS technology is great.
As with all equipment from Hire Intelligence, these tablets are available for hire from 1-day, up to 1-year. We have stock of around 10 devices in Dublin, but can source more if a client has a large requirement.
The minimal branding makes these tablets very suitable for photo shoots, or for use as props in TV/film production.
As with all tablets rental from Hire Intelligence, they are normally delivered in original packaging with software updated (if applicable), device charged and additional cable and power unit included.
Technical Specifications
Model:

Samsung Galaxy Tab A8 Tablet, Android, 3GB RAM, 32GB, Wi-Fi, 10.5", LTE

Storage:

32GB

RAM:

3MB

Connectivity:

WiFi, Bluetooth, LTE (4G capable - generally no SIM included from Hire Intelligence)

Ports:

2 x USB-C, 3.5mm jack

Operating System:

Android 11
Solutions this product is used for
Can't find the product you need?
Tell us what Technology Hardware you need and we'll get back to you.
Chat with us now
Give live support by starting a conversation here.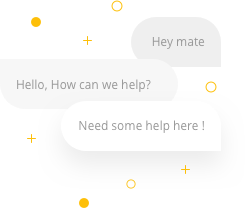 Chat now