Apple M1 Max Mac Studio
Get Quote
Apple Tech hire from Dublin now features the 2022 compact desktop.
This novel asset from Apple provides powerful performance and excellent connectivity into a small and easy to handle unit.
The power of the processor allows running many multiple apps, sorting thousands of images, or recording and editing videos and professional-quality music.
The M1 Max can handle:
Up to 9 streams of 8K video playback
Support up to 5 displays simultaneously
11 trillion operations per second
8TB SSD with up to 7.4GB/s read speeds
These Apple Mac Studios are suitable for running simulations, handling huge 3D environments, and rendering.
Even when operating under heavy workloads, the new thermal system means no loud fan, and the small 19.7cm square unit stays whisper quiet.
As with the recent M1 Macbook Pro models there has been improvements made by Apple in terms of ease of connectivity:  There are 12 high-performance ports, located front and back for convenient access.  You can easily connect cameras, external storage and other devices at the front. For sharing your project work, you can connect up to four Pro Display XDRs and one 4K TV. There's also a headphone jack for headphones or line out for amplified speakers.
Note: Hire Intelligence has initially ordered the 10-core CPU M1 Max model, and only 2 to be stored in Dublin, but if a customer has a need to go for the more powerful M1 Ultra, we may well be prepared to buy and then make available for rent. We'd likely be intrigued by a project that required that much power….but haven't aimed for the highest spec just yet.
Note 2: Displays – With excellent connectivity, our current stock of displays can be used, but if a client wanted the 'Studio Display' we would look into purchase. Currently we'd recommend Iiyama 28″  4K monitors, or these amazing 4K displays with huge colour and dynamic range – ASUS HDR displays.
We have a good range of equipment for Apple Mac Hire including macbooks, iMacs, these new Studios and non-apple workstations and desktops. The range of processors and Graphics cards suit creative projects, so if working with an agency, or on a film/TV production, please do get in touch and from our Irish depot, we hope we can quote for hardware and processing power to support your vision becoming reality.
Contact the sales team: +353 (0)1 8464997
Technical Specifications
Model:

Apple Mac Studio M1 Max - 10-core CPU / 24-Core GPU

Unified Memory (RAM):

32GB

Neural Engine:

16-Core

Connectivity:

x USB-C, SDXC Card slot, 4 x Thunderbolt, 2 xUSB-A, 1 x HDMI, Ethernet, Headphone jack
Solutions this product is used for
Can't find the product you need?
Tell us what Technology Hardware you need and we'll get back to you.
Chat with us now
Give live support by starting a conversation here.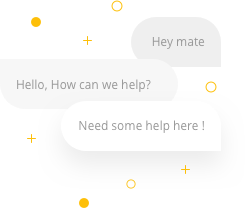 Chat now