iMac & Macbook Rental
Apple Hire Essentials: How to Find the Right Tech
Apple is known the world over for the exceptional quality of its products, but unfortunately, that quality comes at a price. Buying Apple iMacs, MacBooks, iPhones and iPads requires significant capital that many businesses simply do not have. Thankfully, there is a solution.
At Hire Intelligence, we provide a leading Apple hire service so you can get your hands on Apple's cutting-edge products for less. If you're looking for a high-performance computer for your office, want the latest tech for a particular project or need Apple products for an upcoming conference, training session or event, our Apple computer rental service is the quick, simple and cost-effective fix.
Which of our Apple hire solutions is right for you?
Whether you need an Apple iMac for your team of architects, designers or CAD engineers, or want multiple iPads for market research, training or an event, we're sure to stock the rental solution for you.
Apple desktop computers – The iconic Apple iMac remains the yardstick by which all other desktop computers are measured. This serious piece of hardware and hte Mac Pro devices are packed full of powerful components to take the work of animators, photographers, filmmakers, musicians and statisticians to the next level.
Apple laptops – The Apple MacBook is undoubtedly one of our most popular Apple computer rentals. The MacBook Pro can take on the demanding tasks freelancers and remote teams of graphic designers, video editors and music producers need to complete while they're on the move.
Apple iPads – Our range of Apple hire options also includes the iPad, the ubiquitous tablet that's just one of a number of tablets and notebooks we offer. iPad rental can give you access to mobile computing power wherever you need it, making it the perfect fit for interactive presentations and corporate events.
Apple iPhones – Hiring one or even hundreds of the world's most popular smartphone is an excellent option if you're sending staff to events or have remote teams working on projects that need to collaborate and communicate effectively.
How can flexible Apple hire benefit your business?
Today's business models are more flexible than ever before, so you need a rental service that can keep up. At Hire Intelligence, you can rent one piece of Apple hardware or hundreds for one day, one year or more. Our short-term and long-term rental options will help to keep you covered in any scenario, so you can meet the demands of your clients and take advantage of the opportunities that come along.
Although we're based in Dublin, we can supply Apple rental equipment right across Ireland, delivering your high-tech solutions to your premises or venue. We pretest all of our Apple hire equipment and can pre-install the software for your intended application. We can also install the hardware at your venue on your behalf.
Are you interested in our Apple Mac renting service, or perhaps you'd like to know more about our products? Just get in touch with our friendly team to discuss your requirements or request a quick quote today.
Brand
[searchandfilter id="550"]
Filter
Can't find the product you need?
Tell us what Technology Hardware you need and we'll get back to you.
Chat with us now
Give live support by starting a conversation here.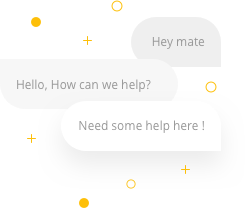 Chat now