Tablet Rental
A Quick Guide to Your Tablet Hire Options
Tablet hire is a cost-effective way for businesses to capitalise on opportunities they might not otherwise be able to take. For example, putting on a training course could be a potentially lucrative way to grow your business, but buying the hardware attendees need to access the course material or answer questions could be prohibitive. That's exactly where our tablet rental service can help.
At Hire Intelligence, you can rent tablets for any period of time, from a single day all the way up to a year or more. We also have hundreds of every tablet you see on this page, so you can hire as many tablets as you need for just about every application, from simple office use to large scale conferences and events. What's more, we can configure your tablets to meet your specifications before delivering them to your office or venue and collect them when you're finished.
Common tablet rental applications
We are contacted by businesses and organisations looking for tablet hire for a diverse range of situations and events. However, there are also a number of tablet rental scenarios we frequently encounter.
Conducting market research – Market research companies and businesses that want to carry out research of their own commonly rent multiple tablets for use in focus groups, in-store and out on the streets. Tablets offer an easy way to fill out surveys, give feedback and capture information.

Attending trade shows – Tablets are the quick, easy way to capture and store the personal information of leads and prospective customers quickly when businesses are exhibiting at trade shows or exhibitions. They can also be used to browse product features and show customers demos of products and services in action.

Remote working – Do you have staff who are working on short-term projects away from the office or travelling for work? Renting a tablet is the simple and cost-effective way for them to communicate and collaborate remotely.
Choosing the right tablet for you
Explore the range of Android and iPad tablet rental options here at Hire Intelligence. Click on each of the tablets below to learn more about its potential uses and specifications. We stock everything from the Apple iPad Pro, Air and Mini to Samsung Galaxy Books and Tabs. We also have more specialist tech such as the Wacom Cintiq, which is designed specifically for graphic designers and professionals in creative industries.
Create your own package
Mobile phone hire – Is a tablet too big? Perhaps a mobile phone could provide the functionality you need?

Touch screen hire – Sync up your tablet with a touch screen to boost audience engagement.

Exhibition starter package – Hire everything you need for your exhibition at Hire Intelligence.
Tablet rental in Dublin and across Ireland
Get in touch with our friendly team to discuss your tablet hire requirements or request a quick quote today.
Can't find the product you need?
Tell us what Technology Hardware you need and we'll get back to you.
Chat with us now
Give live support by starting a conversation here.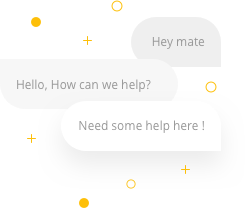 Chat now